BraunAbility has used the SWGS team for more than four years. During this time our business ownership has changed and the challenges we are facing have become more complex.
We have engaged SWGS for coaching, training and facilitation on a wide range of business matters, Their insights and support have been invaluable throughout our changing ownership, our integration into a global business and as we faced up to the difficulties that COVID and Brexit have presented.
The SWGS team has been great to work with and have a clear passion for our business and more importantly for our people. We look forward continuing to work with them. Highly recommended as trusted expert business support professionals.
Phil took time to really understand my business, my clients and objectives. He was able to tailor his guidance and gave me some brilliant yet practical tips to keep me on track with my virtual services. I really appreciated the time I spent with Phil, as it was incredibly valuable, and it was also great to have a different perspective. I feel more confident moving forward, having had Phil's guidance of how to increase my proactive online relationships, his ideas of how to monetise and improve my services. Thank you so much Phil, you have been very motivating and just what I needed in what has been a challenging time of late.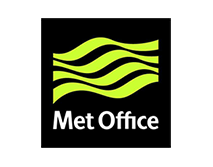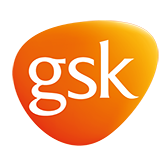 Phil Johnston
Business Development & Brand Clarity
Inspiring others to raise their game when it comes to sales, marketing and brand is what I absolutely love doing. And it is leaving a positive legacy of skills and mindset to help businesses be compellingly different and highly relevant to their target markets is what drives me each and every day. From technology companies, consultancy businesses, food and drink, manufacturing to professional services , it is the variety of clients that brings about a vitality and opportunity to make a difference to clients each and every day.Having acquired sales, marketing and brand skills over 20 years in global healthcare companies, applying and tailoring to start ups, SME's as well as established organisations and making a positive difference is the fun part. I look forward to helping anyone who wants to acquire sales, marketing and brand skills for themselves or their business.
Specialist
Core areas of expertise
Strategy development
Business growth and innovation
Leadership & management
International growth consultancy
Branding & marketing
Brand reputation
Stakeholder management
Sales and marketing strategy and action